Chili Automotive Locksmith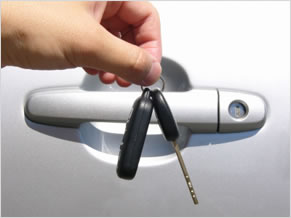 When quality service means a lot to you, especially when your spending your hard earned money, call on the services of Chili Locksmith. Chili Locksmith offers quality locksmith services to everyone who turns to us for service. We never take our time about arriving to you to assist. Locksmith technicians at Chili Locksmith are sent out to your location immediately upon receiving your requests for service. We do our best to put our best foot forward. This involves our total commitment to arriving to your location as expeditiously as possible. We know that we are the best in Chili because our customers tell us so. Don't waste your time calling those other service providers when you know who the best in the business is. Do you know who you'll call when you need an automotive locksmith quickly? If you don't, why not call on the services of Chili Locksmith. Chili Locksmith wants you to know that you can count on us whenever you need us, morning, noon or night. Part of our being reliable is being here when you need us. Do yourself a favor and turn to the most reliable automotive locksmith in the area, Chili Locksmith. Our locksmith technicians are committed to your overall satisfaction and that is why we offer you guaranteed satisfaction.
CALL NOW: (585) 209-0036
At Chili Locksmith we offer a wide range of Automotive Locksmith services:
Smart Keys
24 Hour Service
Broken Key Extractions
Make Keys
Lock Changes
Re-Key Service
Transponder Chips
High Security Sidewinder
Making of Transponder Keys
Opening of Car Doors
Ignition Cylinder Replacement
And so many more...
CALL TODAY: (585) 209-0036